Our Fertility Journeys watches are a great way to show your support and help us raise money for our IVF Grants.  Each watch is £40 with free UK shipping all the profits go to our charity.
Find out more about the Fertility Foundation, the important work we're doing to help those in need of fertility treatment.
We provide educational support and advice, educational events and IVF grants for those seeking fertility treatment.
From fundraising, corporate partnerships to volunteering we need your help to deliver our services.
"Thanks again for a fantastic evening, it was a real eye-opener (there's a lot of rubbish on the internet!) and we found it invaluable in helping to inform us on the journey we're embarking on. Please do let us know if you plan any more events – hopefully with no major sporting event clashes this time…although saying that, it was brilliant to be able to quiz the panel for such a long time afterwards."
SIMON, ATTENDEE CREATING FAMILIES EVENT
There are so many ways you can get involved in supporting the work of The Fertility Foundation from fundraising, becoming a corporate partner or making us your charity of the year.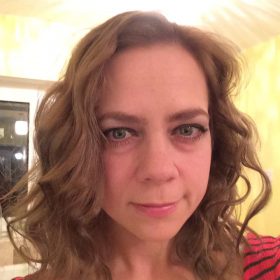 Since my Miracle Boy was born I promised myself that I will do something to help people who are going through difficult infertility journey. 
I want to help to make their dreams come true, help to create more miracle lives. I want to make it possible for them to hold their child's hand, to see their first steps, to kiss their cheeks, to hear their first words… This will be my way of saying thank you to The World for giving me the chance to be Mummy – the most beautiful gift of parenting.