WIN Amazing Pandora Jewellery
It's Competition Time – WIN amazing Pandora Jewellery
To celebrate our 3 year anniversary and the opening of our second charity shop, we are pleased to announce that we have teamed up with Irresistibly Charming to bring you the opportunity with each ticket purchased to WIN 1 of these 3 amazing pieces of Pandora Jewellery.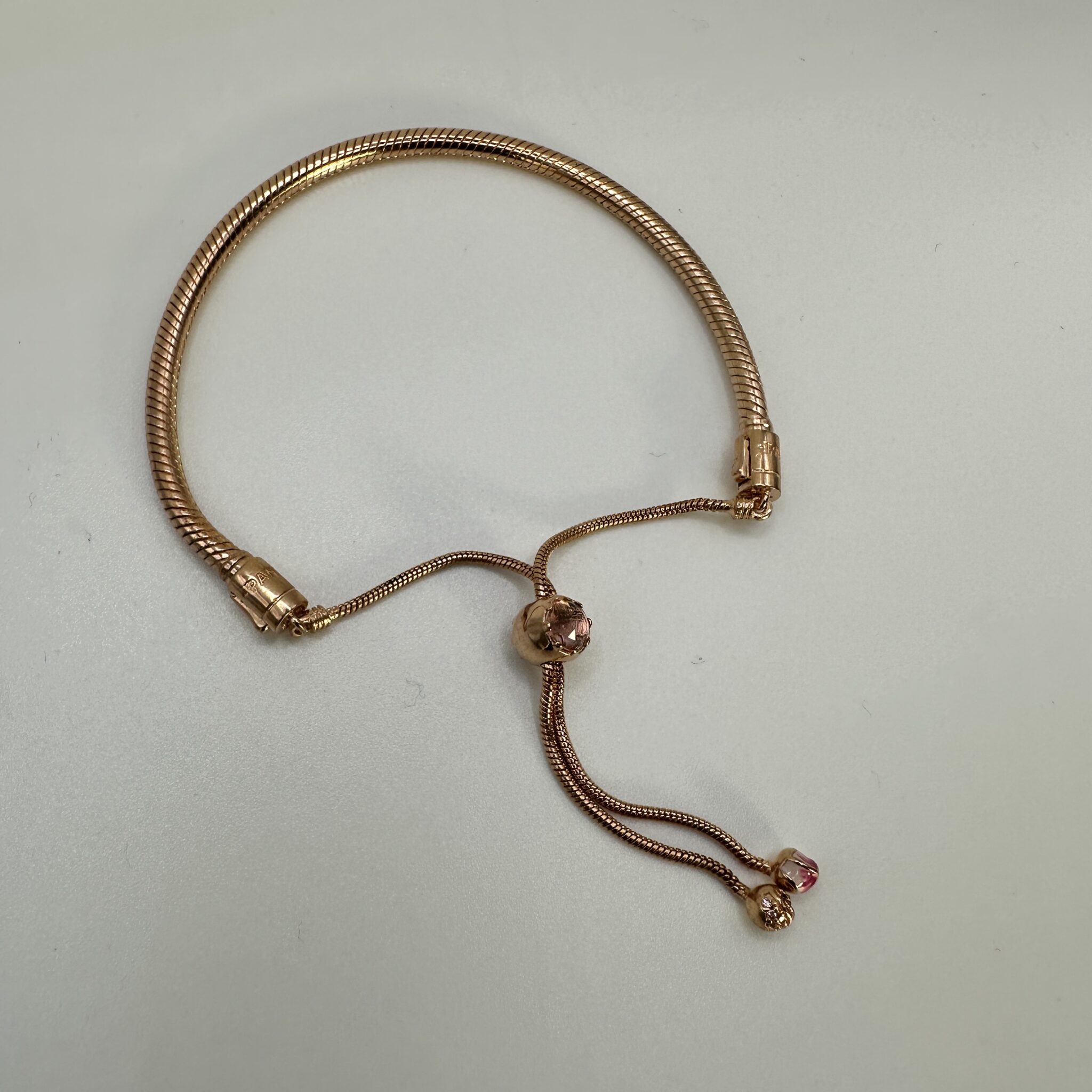 Pandora Moments Pink Peach Blossom Flower Snake Chain Slider Bracelet 
Pave the way for your new charms with our blush-pink Peach Blossom Flower Slider Bracelet, plated with 14k rose gold plated pandora unique blend. The ends are tipped with beautiful peach blossom buds and the slider clasp ensures the perfect fit. Wear yours with favourite charms from the Pandora Moments collection.
Slider bracelet 28cm fits size 15cm to 23cm
Pandora Price £176.00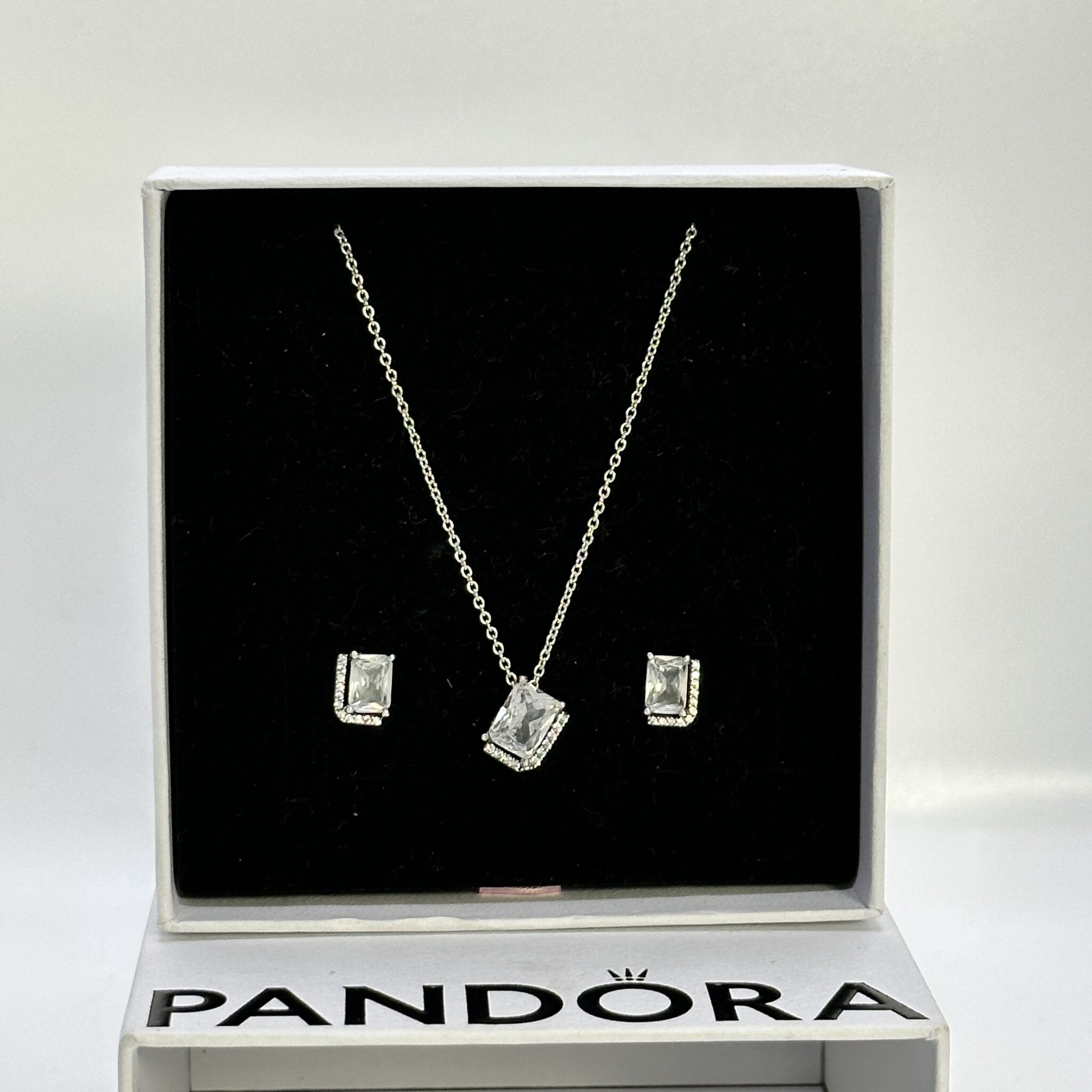 Pandora Rectangular Sparkling Halo Collier Necklace and Earrings Gift Set. 
Hand-finished in silver, this design includes a pendant featuring one raised rectangular stone surrounded by a sparkling half-halo of pavé on one side. This necklace includes a lobster clasp, which means it is adjustable to two lengths. 
Pandora Price £130.00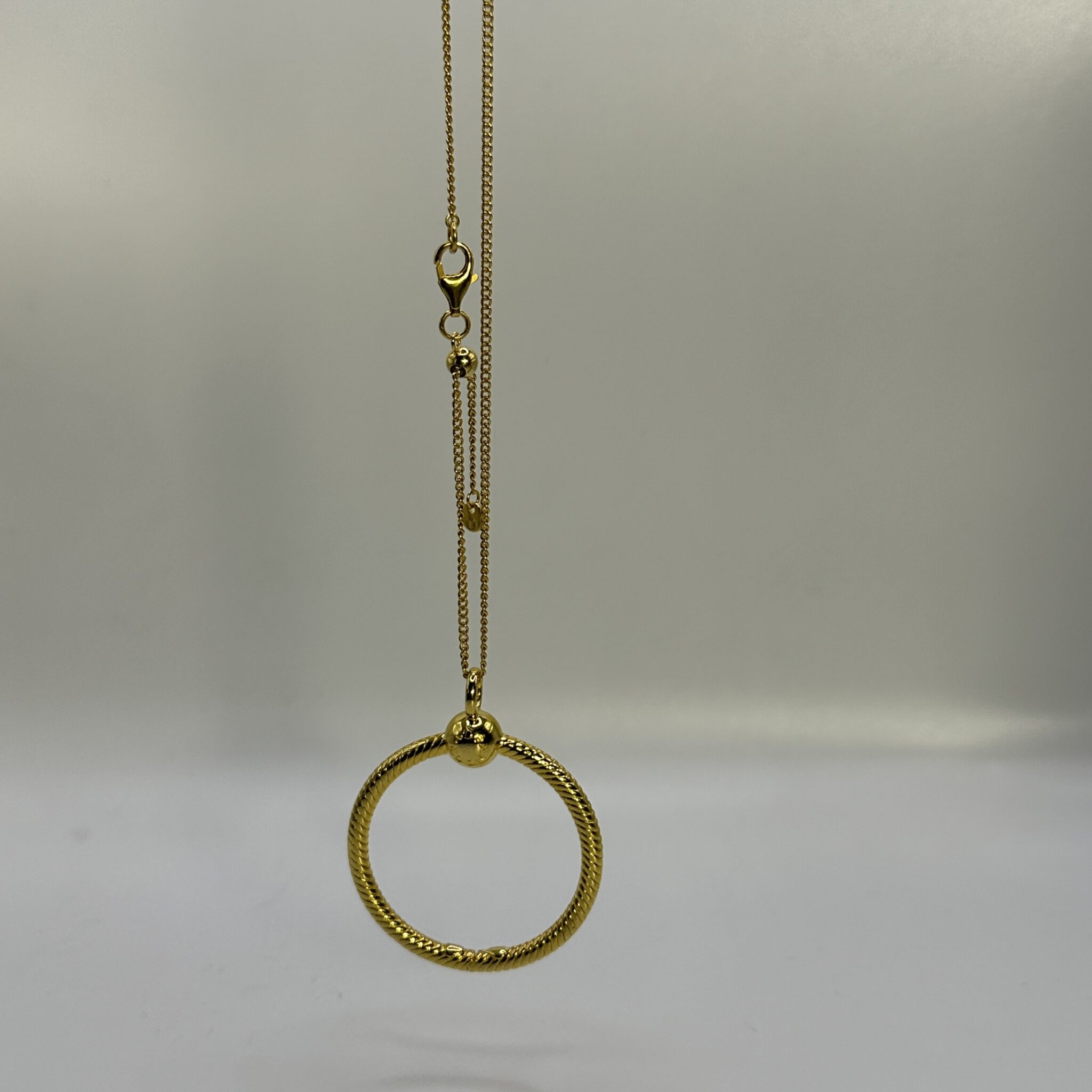 Pandora O Pendant and 60cm Curb Chain Necklace 
Hand-crafted in 14k gold plating, the design is inspired by the Pandora crown O and features a snake chain look. You can elevate your look by adding up to five charms, dangles or pendants to your O Pendant. Paired with a Classic curb chain necklace in14k gold-plated Curb Chain Necklace is the perfect carrier for O Pendants, as well as a versatile layering piece. The adjustable length means it complements both high and low necklines. 
Each ticket costs £1.00 for 1 entry into the raffle and are available to purchase online and in our Hoddesdon Shop where the prizes are on display along with other items of Pandora Jewellery that are available to purchase.
First winning ticket has first choice of 1 of the 3 prizes.
Second winning ticket has second choice of one of the remaining 2 prizes.
Third winning ticket wins the final piece.
The money raised will go towards providing grants to people in the UK who are struggling to start a family and need IVF treatment to help them achieve their dreams of becoming parents.
CLOSING DATE 1ST DECEMBER 2023 AND WILL BE DRAWN FRIDAY 8TH DECEMBER 2023.
The Fertility Foundation (Charity No: 1174616) Raffle is promoted by The Fertility Events Company Ltd, (Registered Company No: 11413683, the 'Promoter'), registered in England & Wales and whose registered office is; 126 High Street, Hoddesdon, Herts. EN11 8HD The Promoter is licensed and regulated in Great Britain by Broxbourne Council:

www.broxbourne.gov.uk

under account no:163

The Fertility Foundation Raffles are open via the website to all mainland United Kingdom residents (this excludes Isle of Man, Channel Islands and BFPO addresses according to Gambling Act 2005) of age 18 and over. By submitting an entry via the website, each entrant:

confirms that they are eligible to do so and are eligible to claim any prize that they may win, and

is agreeing to be bound by these terms and conditions.

No tickets can be sold by or to, on behalf of, or for a person under the age of 18 years.

If a ticket is sold unknowingly to, on behalf of, or for a person under the age of 18 they will be disqualified from the raffle and will forfeit their prize and the purchase price will be returned.

The cost of each entry is £1. You may purchase more than one entry and up to 60 tickets per raffle.

Payment must be made in advance before you can be entered into the draw. Only entries for which payment has been received in full are eligible to win a prize.

You accept that we may be unable to provide refunds or replacements once you have purchased your raffle entries.

There are other raffles during the year. The Promoter may at its discretion offer prize options for selected prizes. Prizes are not negotiable or transferable. Images of prizes displayed on our website and marketing materials are for illustrative purposes only. The Promoter reserves the right to replace any prize with an alternative prize of equal or higher value if circumstances beyond its control make it necessary to do so.

The Promoter may (without giving any reason or notice) decline to accept an application, cancel an existing subscription, or terminate or suspend the raffle scheme. So long as entrants have complied with the terms and conditions of the raffle, such cancellation will not affect their prior purchase of raffle entries nor their rights as a holder of such raffle entries.The draw will be made an independent person.